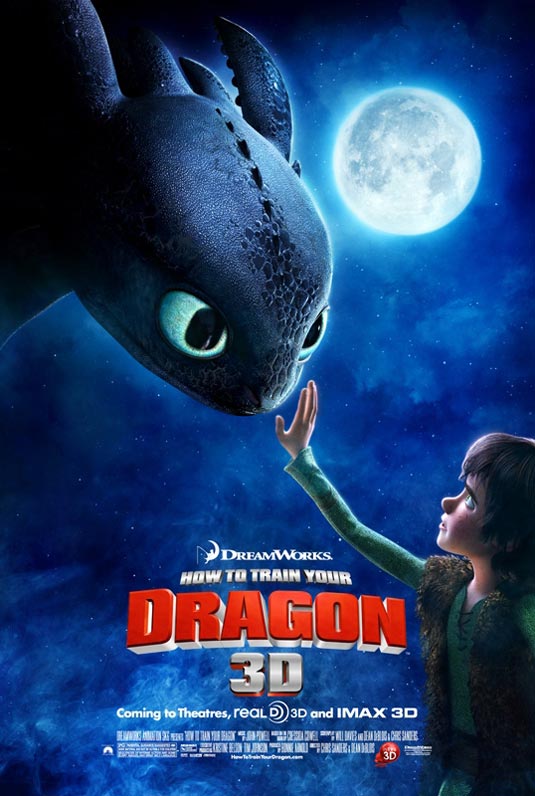 Earlier this summer, I gladly found myself at our local theater with friends, purchasing soda and M&M's, and sitting down for an enjoyable evening of viewing
How to Train Your Dragon
.
Though my mom enjoyed the movie, she wasn't too impressed…but I don't really think this is a movie meant for the specific enjoyment of an adult audience…more of a family movie that the kids will love.
Myself, I laughed and had a great time, and give the movie a 4.5 out of 5...awesome.
Though not the same kind of awesome as
Transformers, Revenge of the Fallen
with its CG mayhem; being a fan of dragons and movies like
Shrek
and
Lilo and Stitch
I immensely enjoyed
How to Train Your Dragon
in all its quirky, dragons and Viking, family fun.
If you're a dragon junkie, or just like family movies…this is one to add to your list.
My Rating: 4.5 out of 5