The lovely Fernweh Magazine blog has posted
a fantastic post of six word stories
that I found both entertaining, ingenious and inspirational. (Now try saying that five times fast!)
The idea of a six word story has been introduced to me before but never has it had such an impact on my way of thinking. For they are simultaneously simple and deeply meaningful. Scant few words with underlying emotion.
So, upon review of my current notebook/journal I realized that I often write "six word stories". While not exactly six words in all cases since I started this notebook little over a month ago I have been using simple, rambling words, phrases, lyrics just rambling about. And I do in fact, have a few six word stories of my own...so here is my version of a six word story: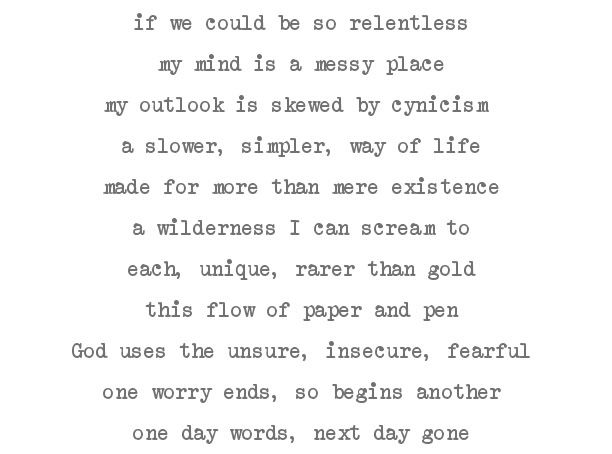 what's your six word story?